Hi Friends
Today I'd like to share a quick post. I know several people have commented that the new Stampin' Up In Colors for 2015 - 2017 are very similar to what we already have. I want to thank Carol Dunstan of Inkantations and Inkarnations for preparing this dandy little chart. Thanks Carol!!!
I already have two favorites.... mint macaron and watermelon wonder.**** Just a little 'aside'... I sure wish they'd bring sage shadow back!!! Thinking mint macaron is quite close. Goody.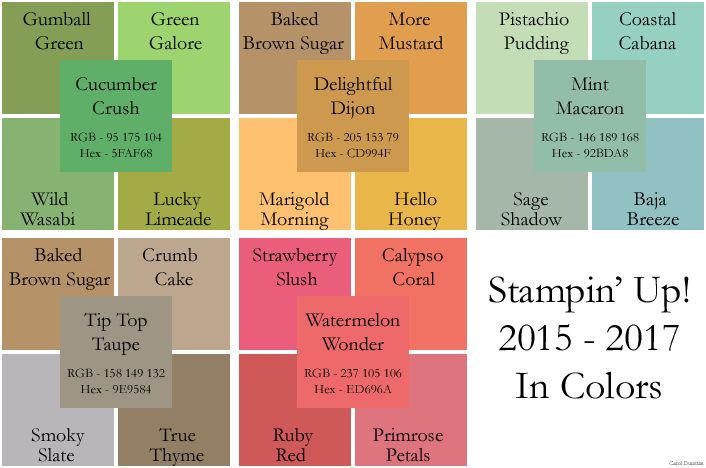 Of course, all monitors are different but I think this gives you a good overview as to how the colors compare.
That's it for today - see, I told you it was a quick post.
Thanks for stopping by
{{hugs}}
B