ALPS and DOLOMITES - tour July 10 - 21st, 2014
"I'm ready mommy, where are we going?"

Yes, packing our bags was bittersweet ... but Bailey was well cared for and happy while we were away.
Beginning our walking tour of Munich, Germany. The weather cooperated...rain stopped... yay.
I love to take pictures of these local markets
Munich open air veggie market
The Glockenspiel - Town Hall in Marienplatz.
next we toured the theater and got to go backstage and to the storage rooms where they keep the costumes and props.
I wish the weather had been clear at the top... but it was a great experience anyway... and beautiful.
~~~~~~~~~~~~~~~~~~~~~~~~~~~~~~~~~~~~~~~~~~~~~~~~~~~~~~~~~~~~~~~~~
Each day was pretty much packed full of activities. After lunch at the Zugspitz, we are now off to Linderhof Palace.

It is the smallest of the three palaces built by

King Ludwig II

of Bavaria and the only one which he lived to see completed

.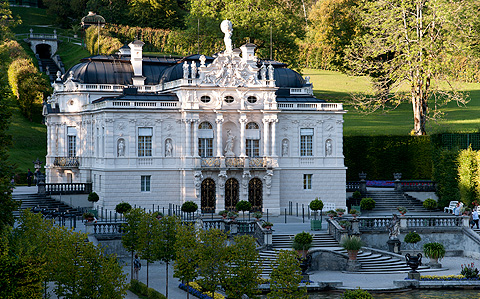 ~~~~~~~~~~~~~~~~~~~~~~~~~~~~~~~~~~~~~~~~~~~~~~~~~~~~~~~~~~~~~~~~~~~~~~